Former Chief Executive
British Olympic Association and Ipswich Town Football Club/ Former Chief Operating Officer of the inaugural European Games in Baku in 2015 and Chairman, GB Badminton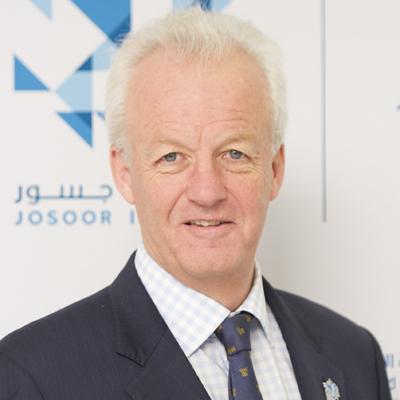 Simon Clegg is one of the UK's most experienced sports business leaders.
In 2015 he was responsible for delivering the US$ 1Bn inaugural European Games in Baku, Azerbaijan leading a professional Organising Committee staff of 2500, including 450 expats from 43 different nations, and 12500 volunteers.
He has managed British athletes at 12 Olympic and Olympic Winter Games, including leading Team GB to its most successful Olympic Games for 100 years in Beijing in 2008. He is a previous Manager of the British Biathlon Team.
He was Chief Executive of the British Olympic Association from 1997 to 2008 and Ipswich Town Football Club from 2008 – 2013.
From 1997 to 2002 he initiated and orchestrated the national campaign to persuade the Government and Mayor of London to bid for the 2012 Olympic Games and was one of the three British host city signatories when the bid was successful in Singapore in 2005. He was a board member of the London 2012 Olympic bid and subsequent Organising Committee, LOCOG.
He is presently Chairman of Great Britain Badminton, a member of the British Olympic Association's Executive Board and a Management Consultant to the FIFA Goals programme.