Marketing Officer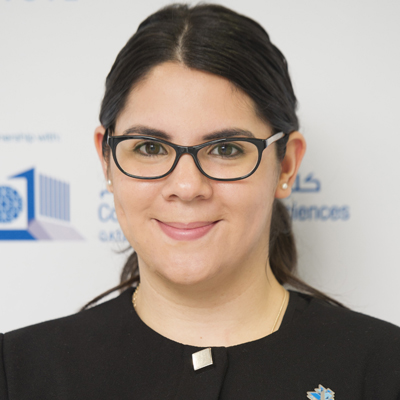 Hadi brings five years of experience in marketing and communications. She has worked across sports marketing, telecommunications and management within various governmental organisations.
She holds a Bachelor of Business (Marketing) from the Royal Melbourne Institute of Technology (RMIT) in Australia.
Prior to joining Josoor Institute, Hadi was an Advertising Coordinator at the 24th Men's World Handball Championship (Qatar 2015), where she planned and executed various advertising campaigns in local and international markets. Additionally, she has worked with the Ministry of Information and Communication Technology (ictQATAR) wherein she handled various marketing activities relating to youth career development in the ICT industry.
Hadi's role at Josoor Institute is to support the marketing team in tracking social media campaigns, maintaining social and web based platforms and building strong ties with key stakeholders.